At Moorman's we are regularly privy to exclusive and all around special offers on all of our products. Whether or not those are our in house specials or those offered by our amazing vendors we extend the saving to all our customers. Here we will list what our current product specials and the times they are available. Thanks again for shopping with us at Moorman's!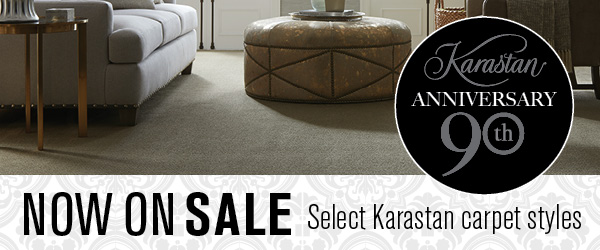 Karastan's 90th Anniversary Sale
* Sales On Select Carpets And All Area Rugs.
Moorman's Remnant Sale
* 50% Off Of All Carpet Remnants In-Store.
Moorman's Ongoing Area Rug Cleareance Sale
* 25% Off Tagged Clearance Items.
*Please check back again soon for other offers, or receive offers directly to your inbox by subscribing today.*