Benefits of Hardwood Flooring Installation in Oklahoma City, OK
Hardwood flooring is one of the most popular flooring choices for discerning homeowners. It possesses a singular beauty, richness, and depth of character that just cannot be found in other flooring materials.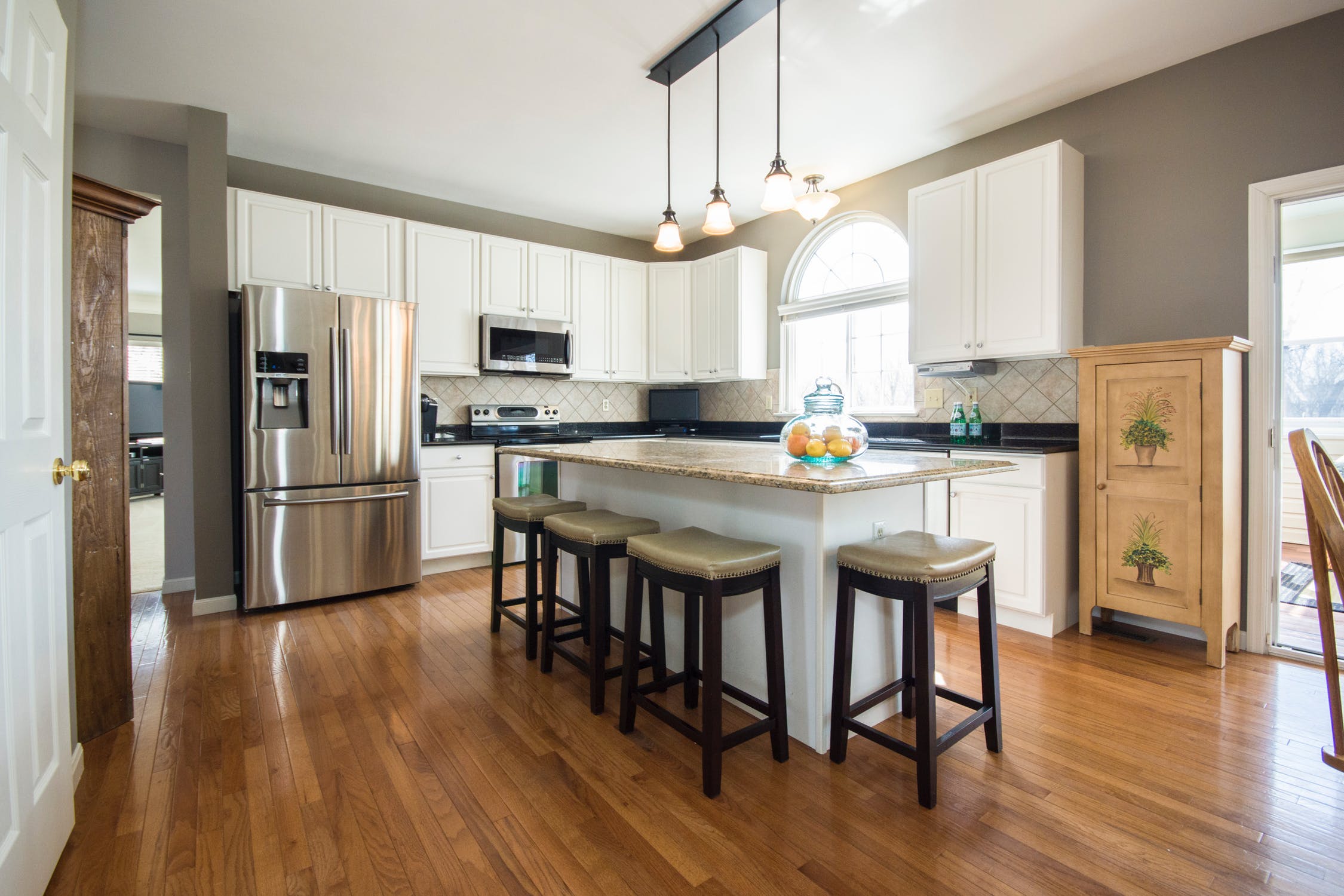 Recent innovations in the industry have brought incredible new options to the market. Techniques like hand scraping produce the appearance of a handmade, custom-crafted floor. Broader planking options reinforce a sense of natural authenticity. Exotic new choices in wood species, harvested in environmentally responsible ways, offer an incredible range of natural colors and graining patterns. And state-of-the-art finishes produced in a controlled environment offer durability that far outlasts site-finished floors.
Our collection of hardwood, The Dabbieri Collection® is a line of beautiful floor coverings curated to exemplify the most exceptional levels of beauty and craftsmanship. The Collection includes area rugs, carpets, and hardwoods, each in a broad range of choices for style, color, pattern, and texture. Established in 1998, the line now features more than 10,000 products manufactured to our exacting standards. The Collection is available throughout North America, from independently-owned showrooms that have a particular focus on serving the needs of the luxury consumer.
Why Hardwood?
Many homeowners struggle to keep up with their home maintenance routines. Flooring care is a particularly contentious part of the property maintenance process, and without regular attention, floors can quickly degrade and require replacing. What if there was a better way to go about caring for your home's most-used interior feature?
With new hardwood flooring installation from Moorman's Carpets & Rugs, it's easy to simplify the way to handle your home's floors--and their maintenance needs. Our hardwood products are the perfect long-lasting alternatives to floors that break down quickly under everyday wear and tear. For example, hardwood:
Doesn't need intense vacuuming or shampooing. At most, hardwood needs to be swept a few times a week, and mopped a few times a month--no special equipment, such as water vacuum cleaners, are ever required!
Lasts for decades when cared for properly. The real value of hardwood floors is their ability to stand up to the test of time. Unlike other flooring materials, which will almost certainly need replacing after a few years, hardwood can easily last for decades.
Stands up well to frequent foot traffic. Are you concerned about your floors' appearance after years of wear and tear? If you have pets and kids, you've probably had to replace your flooring at least once. But when you switch to solid hardwood flooring, you can relax knowing it won't fade, change color, or wear away.
Contact our showroom today to find out more about our hardwood flooring installation services, or our flooring products. We proudly serve residents of Oklahoma City, Oklahoma, and nearby areas.